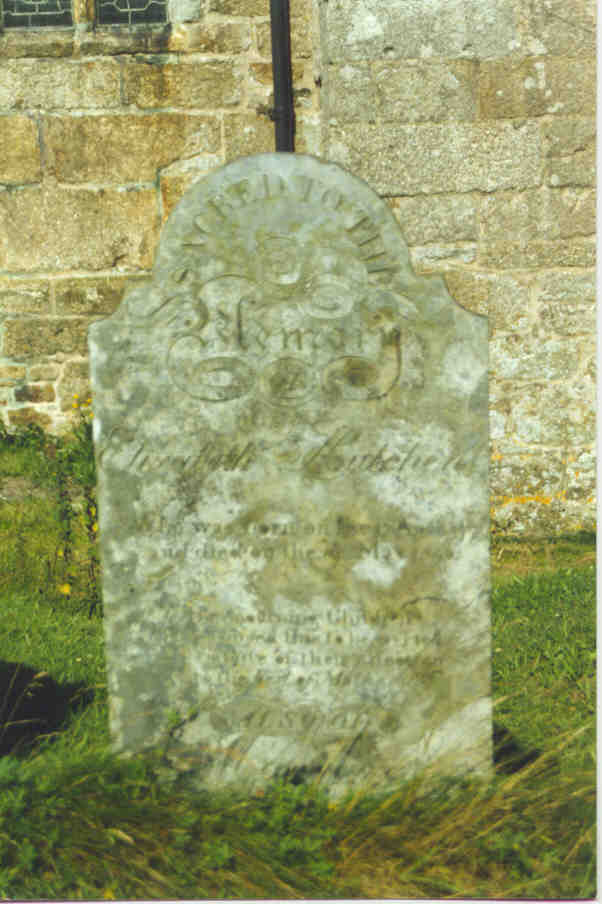 SACRED TO THE
MEMORY
of
Elizabeth Hutchens
who was born on the 17 Ap???
and died on the ???? 1840
(rest illegible)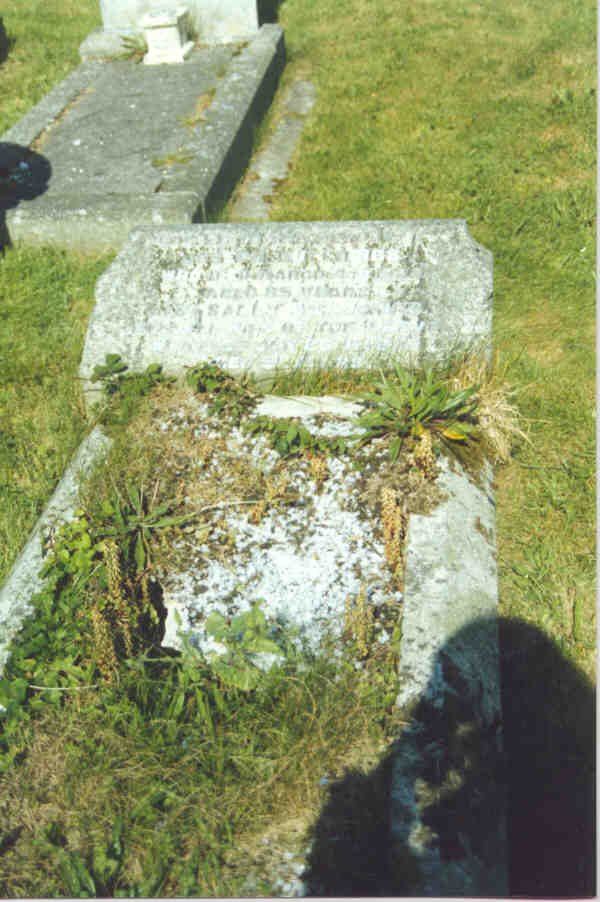 MARGARET
AGED 85 YEARS
(rest illegible)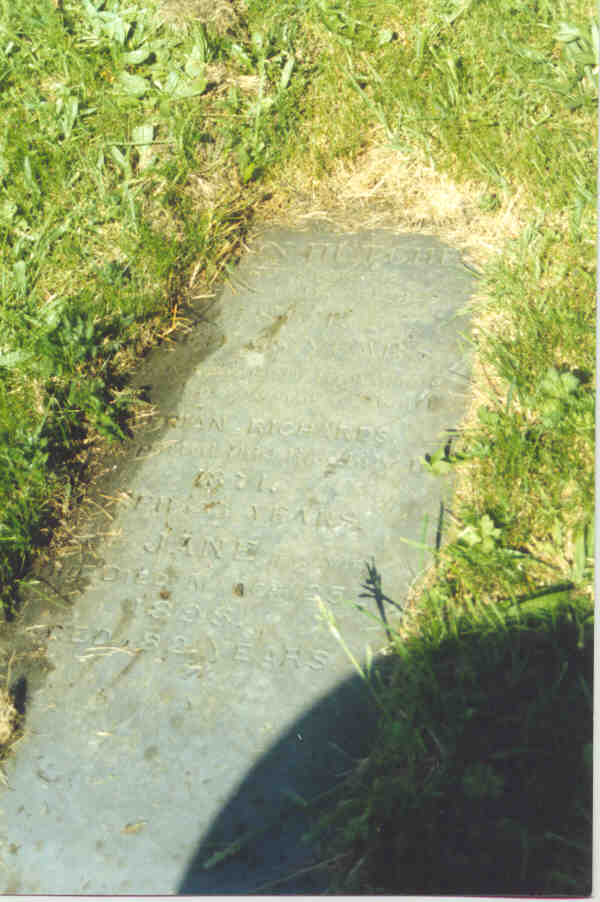 ???N HUTCHENS
of this Parish
??? 23rd
1864
AGED 68 YEARS
(two lines illegible)
??RIAN RICHARDS
departed this life July 11
1871
AGED ?3 YEARS
JANE
Who Died March 25th
1895
AGED 82 YEARS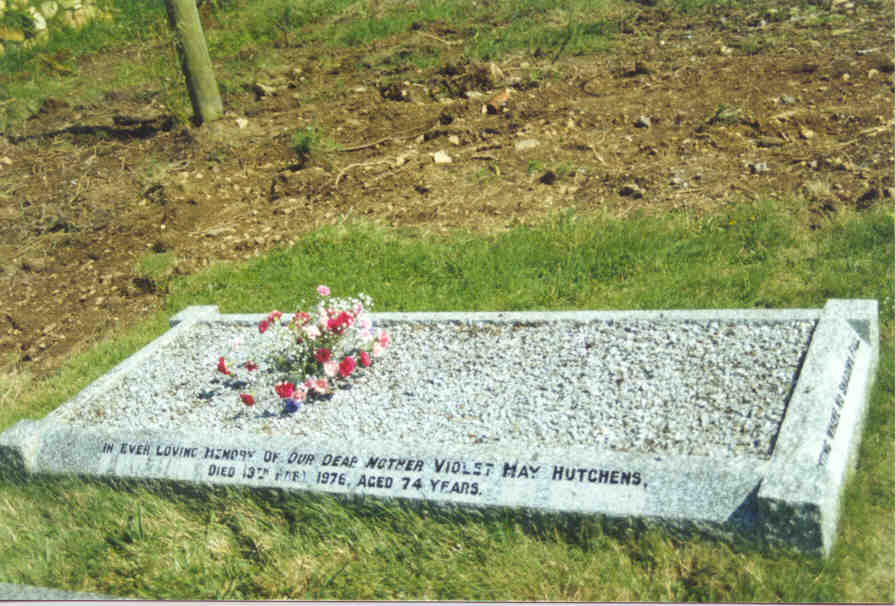 In ever loving memory of our dear mother Violet May Hutchens
Died 13th Mar 1976, Aged 74 years.
Wander back to the other graves.
Return to the Genealogy Home Page.