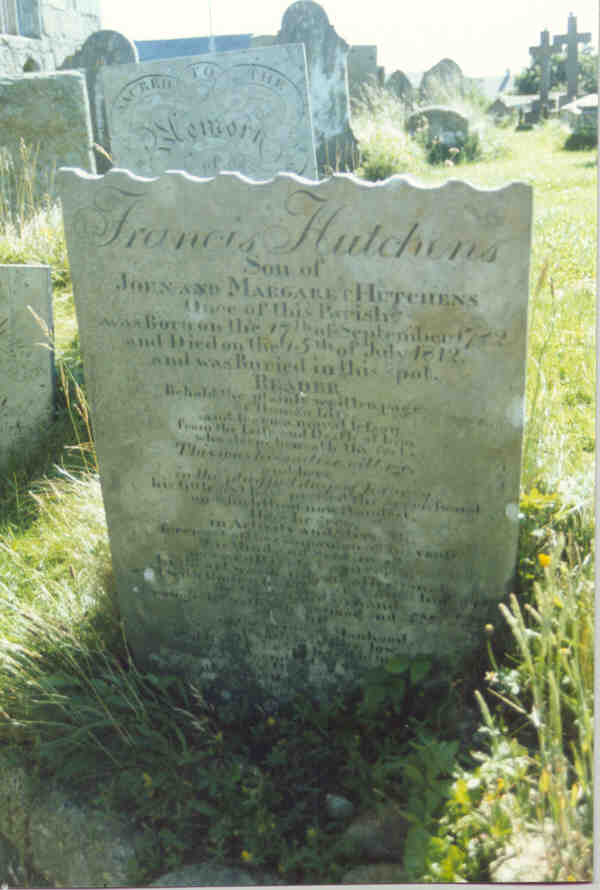 Francis Hutchens
Son of
John and Margaret Hutchens
Once of this Parish
was born on the 17th of September 1782?
and died on the 15th of July 1812
and was buried in this spot.
READER
Behold the plainly written page
of Human Life
and learn a moral lesson
from the Life and Death of him
who sleeps beneath thy feet.
This was his native village
(rest too hard to read)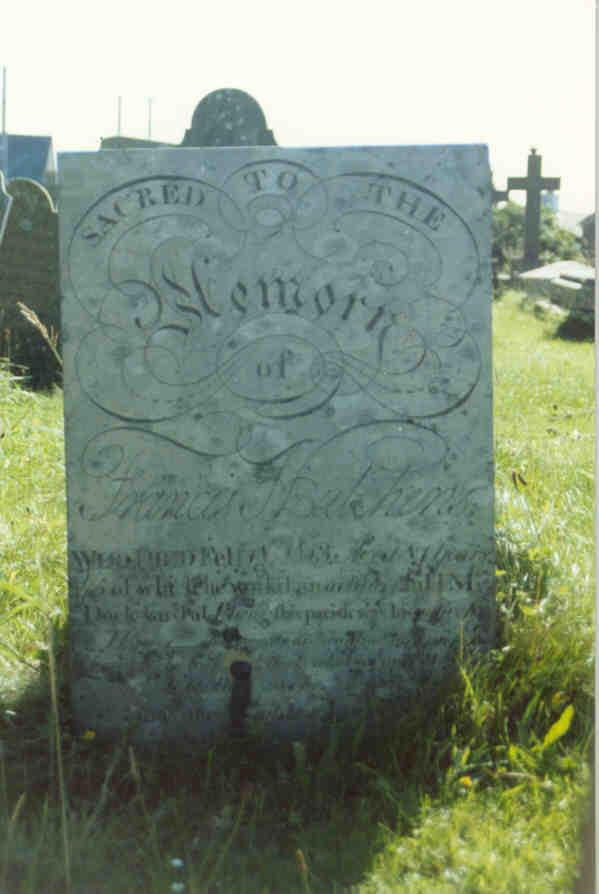 SACRED TO THE
MEMORY
of
Francis Hutchens
WHO DIED Feb 18 1883? Aged 80? years
45 of which he worked on ??? HM
DOCKYARD at ??? This parish was his ???
(rest illegible)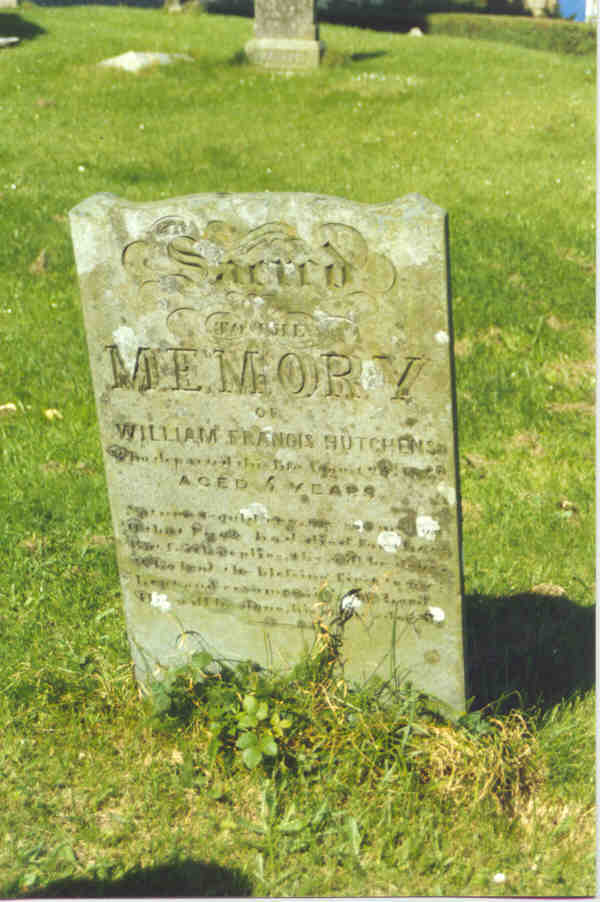 Sacred
TO THE MEMORY OF
WILLIAM FRANCIS HUTCHENS
Who departed this life August 25 18??
AGED 4 YEARS
(rest illegible)
IN MEMORY OF
Charles Hutchens
Born August 29, 1777 and died Sep 12th 1778
AND OF
Thomas Hutchens
born April 2nd 1784 and died Oct 7 ????
both sons of J&M Hutchens of ???
ALSO
Wander over to the other side of the graveyard
Back to the Genealogy Home Page